[1995] Heat
Will Matt and Gabe catch some heat for their take on the classic De Niro, Pacino thriller Heat? Well, maybe just Matt.
3 years ago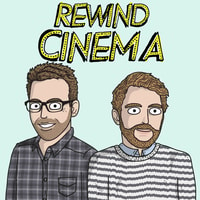 Contact:
Music:
Music is provided by Natural Anthem
Check out our podcasting host, Pinecast. Start your own podcast for free, no credit card required, forever. If you decide to upgrade, use coupon code r-1e1992 for 40% off for 4 months, and support Rewind Cinema.