[1995] Get Shorty
Matt and Gabe slick their hair back and put on their nicest black suits, but they're too afraid of conflict, so they just watch John Travolta take care of business.
4 years ago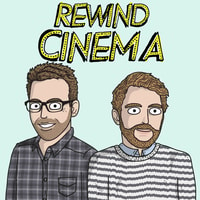 Contact:
Music:
Music is provided by Natural Anthem
Check out our podcasting host, Pinecast. Start your own podcast for free, no credit card required, forever. If you decide to upgrade, use coupon code r-1e1992 for 40% off for 4 months, and support Rewind Cinema.